OUR SUNDAY NIGHT CONCERT SERIES!
Hyde Park Jazz Society and Hyde Park Jazz Festival PRESENT - our online concert series -

Tue. July 14 at 7:30pm Sharel Cassity & Richard Johnson (resched. from July 12) Sun. July 26 at 7:30pm Jo Ann Daugherty & Ryan Bennett Sun. August 9 at 7:30pm Alexander/McLean Project
Visit the Streaming Page(or get more info)by clicking this logo!!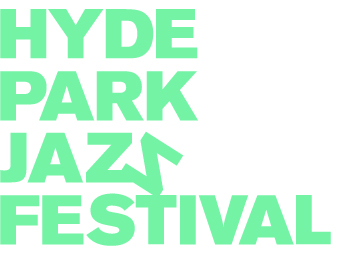 CANCELLED!!
For the foreseeable future, all of our Sunday concerts at The Promontory are cancelled. We hope to begin rescheduling our events as soon as it is safe to do so. Please watch this space for updates.

Our 13th Annual!
Saturday and Sunday
September 28 & 29, 2019
- Venues -
* James Wagner Main Stage on Midway *
* West Stage on Midway *
* Logan Center for the Arts * Oriental Institute Museum * Rockefeller Chapel * International House * Little Black Pearl * Smart Museum of Art * Hyde Park Bank * more stages TBA



Festival Benefit Concert
Thurs. June 20, 2019
Venue: Haven
...featuring: Etienne Charles Sextet